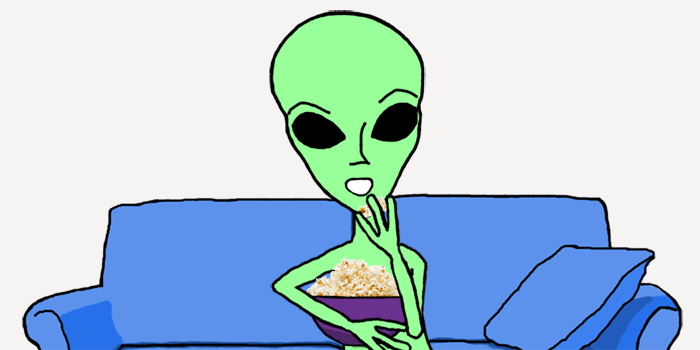 Night gathers, and now my watch begins. It shall not end until my eyes become blurry and I need some sleep. 
Currently Airing/ Recently Released
The Expanse (Syfy): The future has many scary things, some of which are human. Based on the book series by Daniel Abraham and Ty Franck.
Powerless (NBC): Tech nerds work at a Bruce Wayne company to design protection for regular citizens, to help them survive all the superhero/villain battles.
A Series of Unfortunate Events (Netflix): A tragic comedy following three orphans and an evil actor. Based on the books by Lemony Snicket (Daniel Handler).
Legion (FX): Based on the Marvel comics, this show starts off crazy, following a mutant who thinks he's crazy. It is gorgeous and I'm excited for more, although I'm still confused about a few million things from the first episode.
Face Off: All Stars (Syfy): Special effect make-up competition.
The Magicians (Syfy): Quentin and friends try to save the world from the Beast. Based on the Magician Series by Lev Grossman.
Homeland (Showtime): Carrie Mathison fights to keep the world safe from terrorists.
Antiques Roadshow (PBS): Experts inspect items to see if they are treasure.
Critical Role (Geek & Sundry): Do you have 4 hours every Thursday? Good. Then you need to be watching some of the best voice actors roll dice, improv their faces off, and generally act ridiculous, often with reckless disregard for their D&D characters' safety. You'll never see tabletop RPGs the same way again.
Shows Available for Binge Watching Online

Netflix and Amazon Prime: Firefly, Angel, Buffy The Vampire Slayer, Dollhouse, Fringe, Star Trek, Star Trek TNG, Star Trek: Enterprise, Warehouse 13, The X-Files
Netflix: The 100, The 4400, Arrow, Ascension, Black Mirror, Continuum, Daredevil, The Flash, Gotham, The Guild, Haven, iZombie, Marvel Agents of Shield, Once Upon a Time, Person of Interest, Sense8, Supernatural, The Walking Dead
Amazon Prime: Avatar: The Last Airbender, Doctor Who, Extant, Falling Skies, The Legend of Korra, Man in the High Castle, Orphan Black, Stargate Atlantis, Stargate SG1, Stargate Universe
YouTube: Riftworld Chronicles,
CW SEED: Vixen

Netflix and Amazon Prime: The Glades, Medium
Netflix: The Bletchley Circle, Bones, Broadchurch (UK), Copper, Dexter, Happy Valley, Life, Longmire, Luther, Miss Fisher's Murder Mysteries, Murder She Wrote, NCIS, Person of Interest, Psych, River, Sherlock
Amazon Prime: Bosch, Veronica Mars

Netflix: Blacklist, Burn Notice, Chuck, Damages, House of Cards, The Fall, Madam Secretary, Nurse Jackie, Orange is the New Black, Parenthood, Peaky Blinders, Scandal, The West Wing
Amazon Prime: The Good Wife, Hannibal, Vikings

Netflix and Amazon Prime: Archer, Arrested Development, How I Met Your Mother, It's Always Sunny in Philadelphia
Netflix: Bob's Burgers, Garkunkel and Oates, Futurama, The IT Crowd, It's Always Sunny in Philadelphia, New Girl, The Office (UK), The Office (US), Portlandia, Unbreakable Kimmy Schmidt, Wet Hot American Summer
Amazon Prime: VEEP, Transparent
YouTube: Neil's Puppet Dreams, Hollywood Hitmen
CW SEED: Husbands, Play It Again, Dick, Whose Line is it Anyway?

(Board Games, MTG, LARP, RPG, Cosplay, Geek Game Show)
Netflix: Tabletop
Geek & Sundry: Titansgrave, Critical Role, LARPS: The Series, Spellslingers, Tabletop, Titansgrave
CONtv: Comic Book America, Last Fan Standing, WizardWorld Cons videos included COSPLAY contests

Netflix: Danger Mouse, Jem and the Holograms, Justice League, Justice League Unlimited, Scooby-Doo! Mystery Incorporated, Star Trek The Animated Series
Amazon Prime: Batman The Animated Series
CONtv: She-ra Princess of Power, He-Man and The Masters of the Universe, Voltron