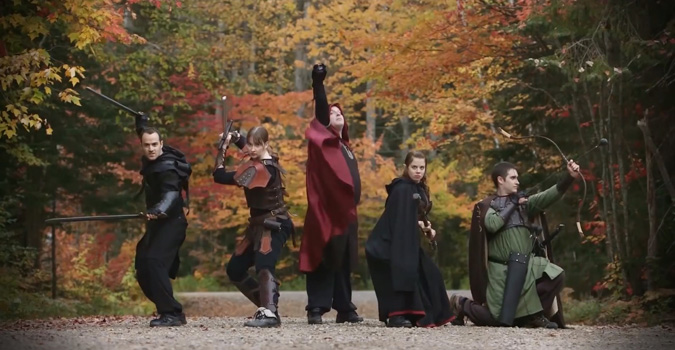 LARPs is a masterpiece, so why aren't you watching it? (If you are already, isn't it great? Do you want MORE? Every new subscriber and twitter follower helps! Show Geek & Sundry that we love LARPs.)
LARPs is a web series that is silly, dramatic, and respects nerds and geeks. It follows a group of realistic nerds who play Live Action Role Play. Like any group of humans, they make their own drama…Betrayal from within! Laziness! Fear of embarrassment! It is a character-driven plot, but oddly driven by both the LARP players and the LARP characters they play. In fact, where is the line that divides player from character? I think–Oh wait, I was talking about why you should watch.
LARPs is hilarious, but it never makes fun of the nerd craft of role playing. Instead, the characters make fun of each other for the usual: trying too hard, not trying at all, and doing something ridiculously stupid that makes the whole party do extra work, and seriously, what were you thinking? It's very realistic and whimsical.
Here are its characters…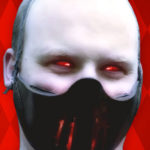 Evan: The dedicated GM who gets nothing but whining from his friends no matter how hard he works for the STORY. Evan just wants to be part of the group, but must stand alone, as the one responsible for everyone else having a good time.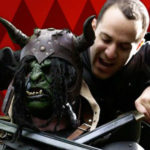 Arthur: Plays NOCTUS the rogue, master of the silent strike. Which may be a fart. It certainly sounds like one.
Brittany: Brave and creative in-game, incredibly shy and indecisive out of game. Can she gain bravery from her in-game character?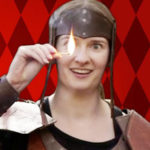 Shane: Surprisingly violent and fire obsessed in-game, but what is she like out of game? Should her friends be scared?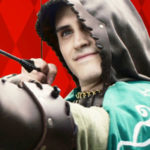 Will: Will is phoning it in. He LARPs purely to hit his brother inappropriately hard in inappropriate places.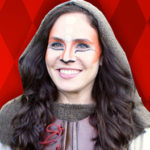 Kat: A new player in season two, Kat has much to learn from the GM.
As a gamer who prefers pjs for game day, the dedication of LARPing outside with costumes is alien! However, I could not cheer harder for these players and their characters! Will they win? Will they set something on fire? Will they figure out what they are supposed to do so that they can stop getting eaten by bugs in the woods?
I will leave you with that hook. It is possible that the show ends because everyone was literally eaten alive by bugs in the woods. It is filmed in Canada. Start the LARPs journey here: LARPs Season One. Then continue here with LARPs Season Two.
If you love LARPs, show it! Follow them on Twitter, subscribe to their YouTube channel and subscribe to Geek & Sundry!