Our Massive To-Be-Read List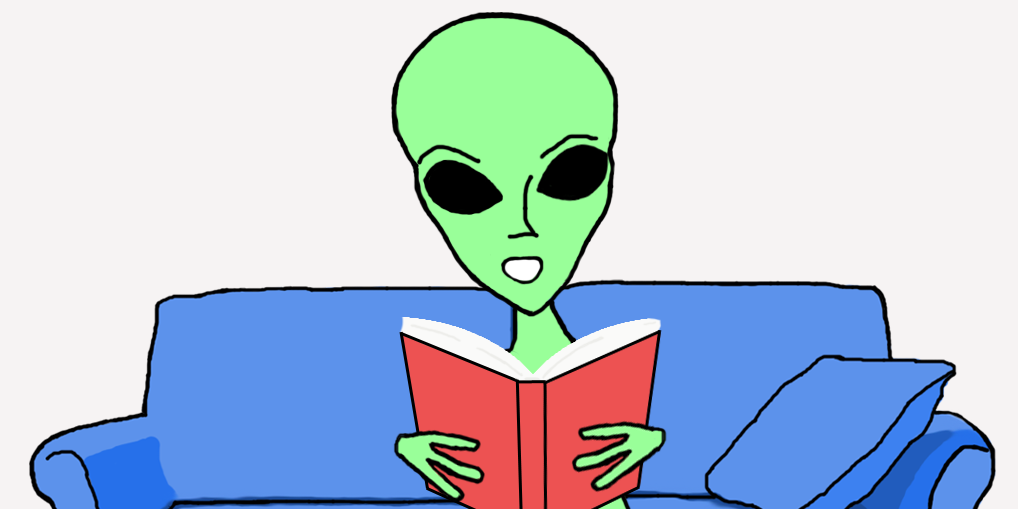 We have a massive To-Be-Read list. Books books books! Here are the ones that we're most excited about. Comment if we're missing something new and exciting on our TBR lists!
Here are authors that I love, and I need to read more of their work!
James S.A. Corey: The Expanse. I'm re-reading this series so that I understand anything happening in book 5. Syfy Channel is also creating a TV show of this series, premiering in December.
Ernest Cline: Armada. Ready Player One was a nerdy triumph. Armada sounds like it will be a very enjoyable read, or in my case listen. Wil Wheaton reads the audible book.
Brian K. Vaughn: Saga. Volume 5 comes out in a few weeks!
Octavia Butler: Seed to Harvest. She has beautiful sentences and fantastic ideas. This is a series of hers I keep seeing on everyone's suggestion lists.
Jim Butcher: Furies of Calderon, The Cinder Spires. I haven't gotten to furies of Calderon because I get distracted by the Dresden Files on audiobook. Book one of The Cinder Spires comes out at the end of September, but it is a series, so I may wait for some books to pile up.
Jenny Lawson: Furiously Happy: A Funny Book About Horrible Things. In one month we get more serious silliness from The Bloggess.
Brenden Fletcher: Black Canary, Bat Girl. Brenden is co-author with Becky Cloonan on the fabulous Gotham Academy.
Guy Gavriel Kay: Fionavar Tapestry. Guy Gavriel Kay books are always very involved. I'm looking forward to this series.
Brandon Sanderson: The Stormlight Archive. I am excited to read this series and his Reckoners series. I loved The Mistborn Trilogy, and his stand-alone books. I was just waiting for him to get further into these series before I started…
Peter V. Brett: The Skull Throne (Demon Cycle book four). The magic and battles in this series are both so vivid.
John Scalzi: Lock In, Old Man's War. Scalzi has great, distinctive characters, and great readers on the audiobooks.
Rob Thomas and Jennifer Graham: Veronica Mars: The Thousand-Dollar tan line. I have the audiobook read by Veronica Mars, I mean Kristen Bell.
Daniel Abraham: Long Price Quartet. Book one in these series was great. Poetry is magic! I am definitely reading them all.
Noelle Stevenson: Nimona. Noelle Stenvenson wrote Lumberjanes, and volume one of Runaways: Battleworld comes out in December.
Ted Naifeh: Courtney Crumrin. So far this is my favorite type of book, a young girl getting into a ton of trouble and being surly to adults.
Terry Pratchett: Everything. Terry Pratchett is always on my TBR list. I only have a handful of his books left that I haven't read, and that makes me sad, but then again I've been re-reading, (or re-listening), to his books for years. Right now I'm doing the Discworld wizard books again, but my favorites are the Night Watch books.
New authors I want to read: Laline Paull, Robert Holdstock, Ann Leckie, Alastair Reynolds, Catherynne M. Valente.

My to-be-read piles grow ever scarier with each passing day, threatening to crush me under the weight of over 200 books… luckily this is mostly on my Kindle, so all crushing will be strictly metaphorical.
Despite that unwieldy list, this week sees the release the newest Louise Penny book, The Nature of the Beast, and I will be bumping it immediately to the top of my list. This is the 11th installment in Penny's Chief Inspector Gamache series and I won't miss it or put it off.
I've also got the latest by one of my chick lit faves, Jen Lancaster's The Best of Enemies. I can always count on Jen Lancaster for some good snarky fun.
I have a couple of books by Holly Black that I'm anxious to begin — The Coldest Girl In Coldtown, a novel, and The Poison Eaters and Other Stories, a collection of short stories. Black writes about faeries and trolls and vampires and other fantastic creatures in a way that makes them more real than romantic, and I love that.
Joseph Kanon writes amazing spy novels — so well written and genre transcending that you nearly forget you're reading a spy novel. I've got three on my Kindle just calling out "Read me, Shannon, read me!": The Prodigal Spy, Los Alamos, and Leaving Berlin.
Nick Hornby is one of my all-time favorite writers and I've had his Funny Girl: A Novel waiting around for some love for way too long.
I've also got a 3-book backup by another perennial favorite, Alice Hoffman: The Marriage Of Opposites, The Museum of Extraordinary Things, and one her older books that was re-released for Kindle in late 2014, Fortune's Daughter .
After finishing Seveneves, I want to read everything else Neal Stephenson has ever written.
I have the first four books of Brian K Vaughan's Saga to read before volume 5 is released.
And then if I finish all of those… I'll have barely made a dent. But then I can add Lady Killer and Stumptown to the pile!

My pile of books to be read would be a teetering tower of danger if it weren't for my Kindle. Here are some of the highlights of what I want to read next.
Station 11 by Emily St. John Mandel. It has music, theatre, the end of the world, and dark, vivid language. I presume I will devour this book in a matter of days, if not hours.
The Martian by Andy Weir. Goal: read this book before the movie comes out. I'm hoping to laugh, possibly cry, and SCIENCE!
Time Salvager by Wesley Chu. Chu did a "Big Idea" post over at John Scalzi's blog and I was absolutely fascinated by his concept of time travel for profit and avoiding paradoxes. I'm excited for this one.
Speaking of John Scalzi, I would like to read some of his actual books rather than just his epic Twitter feed and fantastic blog. But where to begin, is the question…
Much like Megan, I am absurdly excited for Jenny Lawson's Furiously Happy: A Funny Book about Horrible Things. The Bloggess is The Best, and I expect this book to cause laughter, tears and cheering. Probably all at once.
I Am Not A Serial Killer by Dan Wells. The first is his John Cleaver series, about a young man who believes he's a monster. As you all know, I loved the Partials Sequence, and I'm looking forward to more from Wells.
And I'm still sitting on Dancing Barefoot and Just a Geek by Wil Wheaton.
Not to mention the impending arrival of my Fantasy AGE Rulebook as well as the one for Titansgrave.
Help guys! I'm drowning in literature.
Hopefully, you'll see lots of progress as these are converted into reviews on our Book Reviews, if not, send help!!!! Comment if we're missing anything you're enjoying right now!
---
---