DCC 2017 Preview: Artists
It's almost time for Denver Comic Con fellow geeks! You know what that means, it's almost time to spend all your money on amazing art to adorn your walls. Don't worry, we're here to help! Many of our favorite artists are returning to DCC this year, and we can't wait to see what they're bringing. And of course, we know that new artists await us on the Con floor, and we'll tell you all about them too, don't worry.
But for now, here's our list of artists whose tables you absolutely MUST visit during DCC.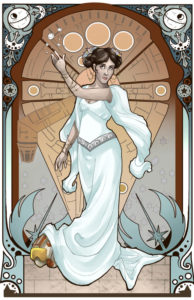 We are so happy that Atomic Pixies will be back at Con this year. If you think I'm not picking up some awesome Stars Wars pieces this year, you're insane.
We buy all the Ben Byrd every year. Because every year he has more adorable, wonderful and whimsical art. I, personally, don't have all of the dragon pieces yet, so I'm excited to finish out my collection.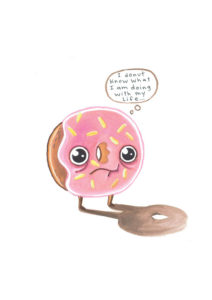 I love Elisa's stuff so much that I want to hug it! Witty, adorable and perfect, this year I'm hoping to stock up on stickers and pins.
Hands down the best creator of ridiculous cat art on the planet. She does other animals too, but her cats are the best. Plus, she also has t-shirts that are so soft you will weep.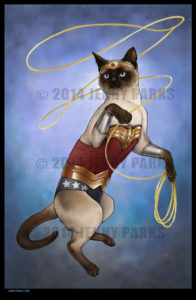 OK, OK, maybe Jenny Parks has the best ridiculous cat art on the planet. Don't make us choose! It's impossible. I for one am definitely picking up her Wonder Woman cat this year.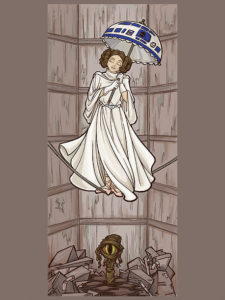 If loving Karen Hallion is wrong, we don't wanna be right. Her art is beautiful, powerful and awesome. Be sure to take one of her pieces home, won't you?
Katy's work is sometimes dark and gorgeous, and sometimes whimsical and bright. It's always lovely. For bonus points, Katy hails from Colorado, so show some support for our homegrown talent!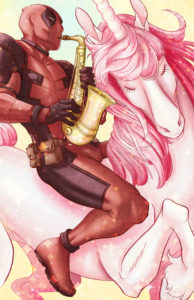 Meg is the absolute best, and I'm not just saying that because she brought my halfling Bard Portia to life. Her art honors a lot of fandoms, from Critical Role to Supernatural to Hamilton. She's also hysterically funny and has Blucifer pins available! ALL HAIL BLUCIFER, Lord of the Airport.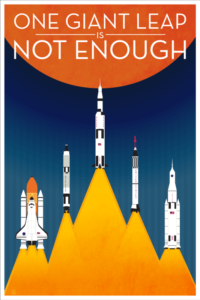 Monkey Minion Press – Booth E13
Books! Prints! Magnets and posters! Amazing, beautiful work from the ridiculously talented hands of Dane and Ashlie, Monkey Minion is a can't miss stop at any Con. Plus, they like space! Space is awesome.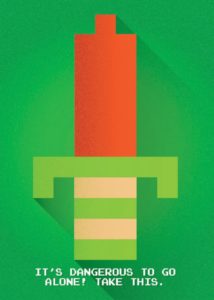 We love Ryan's clean style and top notch attention to detail. Also, he's for sure a gamer nerd, which grants bonus points!
Be sure to follow us on Facebook, Twitter and Instagram for all our DCC coverage! We'll be posting live from the Con floor, sharing favorite moments, panel highlights and chance encounters. And of course the best cosplay. Don't miss a moment! Find us for free stickers and other Con fun!
---
---