5 Things Vox Machina Can Do to Avoid a Fiery Death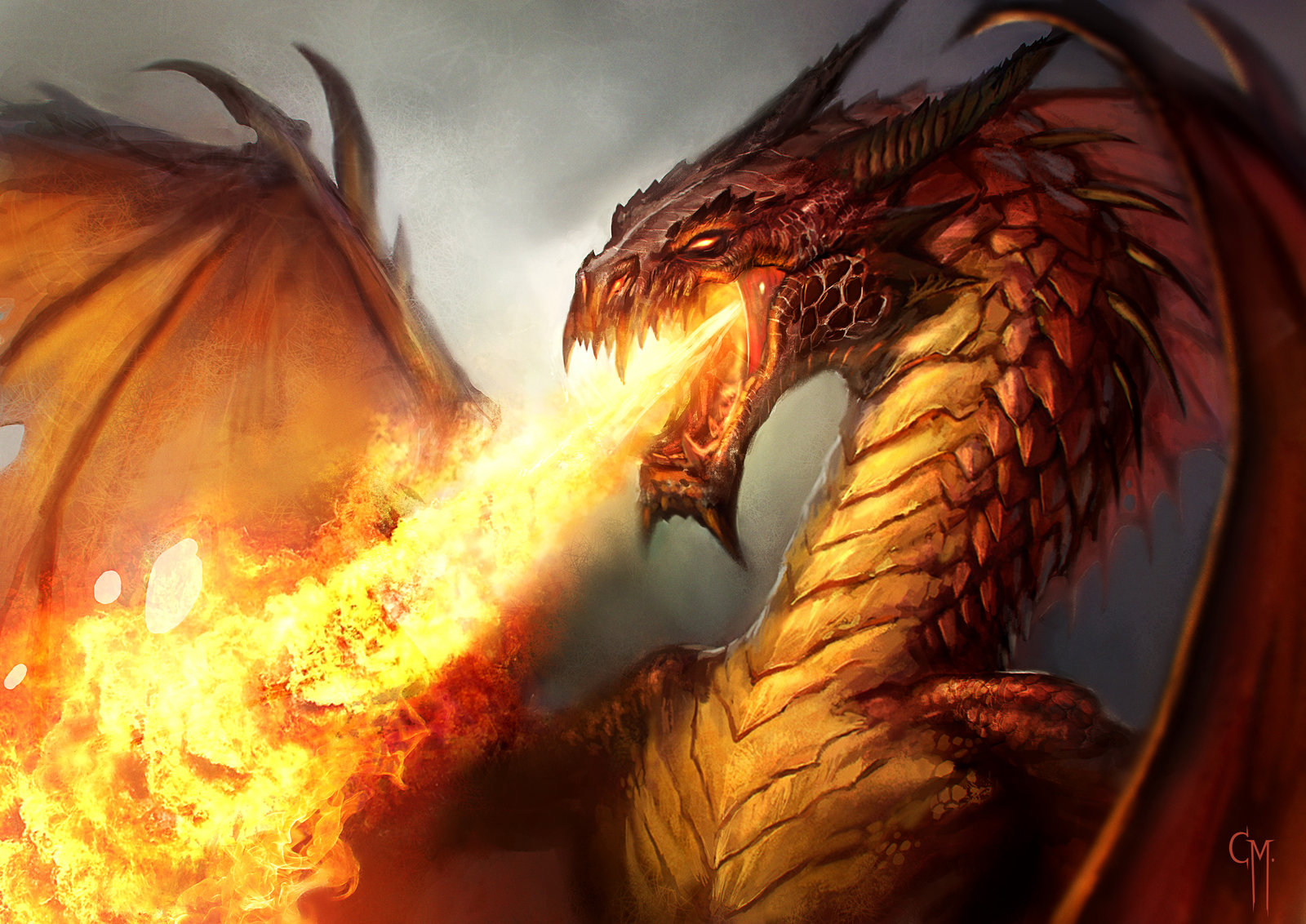 It's Thursday, people of geekdom, which means it's time for Critical Role! The heroes of Vox Machina have little time left to prepare for a showdown with Thordak, The Cinder King. In an attempt to control our fears, and build our excitement, we put together this little advice column for our favorite adventurers. Vox Machina, please don't die! Tal'Dorei needs you, and so do we.
HEALING POTIONS. Hundreds of healing potions. Potent healing potions. Thordak was tough when he was just a dragon. Now he's taking on fire elemental crap from some crazy powerful heart stone thing. He's glowing red and bringing the whole fire plane over. Uh, not good. Fire breath, claws, tail, probably other crazy fire elemental stuff. He could kill you in one round. Don't wait for healers. They might be dying on the other side of the battle. DIY healing.
TALK. We know you can. In fact, it's probably our very favorite thing about you! Well, that, or your fabulous hair. Use those free actions to focus on battle talk in character! Make yourself say something quick at the end of your turn. Quick information sharing every single turn. Examples could be: "DYING!" "Raishan has turned on us!" "Thordak is wearing cute underwear!" "POISONED!" "Grog is really a dragon too and we're surrounded!" Though if that last one is true, you're all hosed and I would probably just give up.
HIDE. Better cover and hiding places are essential. We've learned the drawbacks of the mansion. Stupid being on another plane where magic jewelry phones don't reach. Make that Plan B. For Plan A, maybe a quick half wall that curves over? Percy's a genius, ask him.
FIRE RESISTANCE. Seriously. You're going to be cooked alive. Scrolls of fire resistance! Potions of fire resistance! Whatever you can find! SHOP FOR YOUR LIVES! Life may only need things to live, but you guys need some major fire resistance. Not everyone can be as cool as Pike with her badass armor. Help yourselves. Oh, and throw in a Heroes Feast while you're at it. Just in case.
KEEP GILMORE ALIVE! For real. We will come in game and perform a TPK if you let him die. Sorry, sorry. That was aggressive. We are all stressed. We just love Gilmore the most.
As a bonus action, we have added the following:
5 Things Critters Can Do to Survive
BEER POTIONS. Characters could die in a round! Make sure you heal your emotions with your favorite drink. Maybe Grog will lend us his Alchemy Jug? Potions of Wine, Gin or Diet Coke can substituted as you see fit.
TALK. Twitter. Chat. Make sure to use all caps. You can panic with us and the rest of your fellow #critters together!
GET IN THE MOOD. Listen to this freaky soundtrack to get yourself pumped up. Oh crap, they're all gonna die.
FIRE RESISTANCE. We all better get some fire resistance too. Thordak hates everyone. I'm not sure we're safe. Make sure the blanket you're hiding under as you watch is fire resistant. Carry a fire extinguisher everywhere. Can't be too careful .
PRAY. Sacrifice some chocolate. Gods like chocolate. And by sacrifice, I mean eat it. If you don't like chocolate, send it to us. We will make your god offering ourselves because we love choc…I mean, we love you that much.
We hope Vox Machina takes our advice in the loving spirit it was intended. And who knows? Maybe Thordak will wake up tomorrow and decide "Nah, I think I'll go back to the Fire Plane, this is boring."
Oh who am I kidding? We are so boned.
---
---